Jurassic World: Dominion Dominates Fandom Wikis - The Loop
Play Sound

ACE Virtual Singer (ACE虚拟歌姬) is is a mobile-end singing voice synthesis software developed by Beijing Timedomain Technology Co., Ltd. that supports Android and iOS systems. A Windows and MacOS compatible version is currently in development and will be named ACE Studio. Currently only selected users have access to this version.
Features
[
]
Freelance songwriting

With the "free creation" mode, users can click the button on the screen, and may "play" the singer, create or perform a song.

Virtual Songstress Tuning

Users may expand the "Tune" interface in "Freedom" mode, and are able to pull up the piano roll to tune the song.

Lyric Singing

In the "Complete Lyrics" mode, users may fill in lyrics and the singer will automatically sing.

AI Singing Voice Synthesis

ACE Virtual Singer supports real-time AI singing synthesis, the singer's singing authenticity is noted to be "infinitely close" to that of human beings. Users may enjoy a wonderful and silky listening experience.

Audio and Video Export

ACE Virtual Singer supports exporting to various forms of audio files, making it convenient for post-processing; provides a variety of video templates, and the recorded works can be directly uploaded to Xiaopo Station.

Music Creation Community

Users may post their creations to the ACE Works Square, where they are encouraged to form friendships with music and gain fans.
ACE Virtual Singer
[
]
First Generation
[
]
Released
[
]
Current Generation
[
]
Released
[
]
Announced
[
]
Private
[
]
Unreleased
[
]
Yaroid for ACE
[
]
Announced
[
]
Demonstrations
[
]
Demonstrations for using ACE Virtual Singer are available on the official BiliBili channel.[1]
Derived Software
[
]
YAROID™ ACE
[
]
YAROID™ ACE also known as YAROID for ACE is an AI singing synthesizer developed by JUXER in collaboration with the voice synthesis engine YAROID and the ACE dev team, using brand new AI technology bringing natural and clear human voice.[2]
Features
[
]
YAROID provides a single singer track and one instrument track, which complements complete and user-friendly configuration and functions.
Provides a cleaner user-friendly interface and experience for singing synth.
ACE Studio
[
]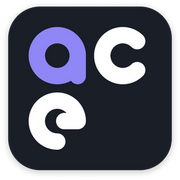 ACE Studio is an easy-to-use and powerful Windows/macOS compatible AI singing synthesis software. ACE Studio is currently in open beta testing phases.[3]
Features
[
]
Rich singer types, hyper-realistic synthesis effects.
Supports self-made voice lines to create endless changes.
High quality "Freedom" parameter adjustment system to improve the upper limit of AI singing expressiveness.
Available on both \Windows/macOS, serving more professional music creation needs.
External links
[
]
Official
[
]
Articles
[
]
References
[
]
[

]
Beijing Timedomain Technology

Vocals

Xiaoye

•

Xiao Ai

•

Xiao Mo

•

Huo Lian

•

Yi Shiqi

•

Li Yuan

•

Qi Xuan

•

Wen Li

•

Luan Ming

Programs

Main

ACE Virtual Singer

—

Yaroid for ACE

—

ACE Studio

Miscellaneous
ACE Virtual Singer Software
ACE Virtual Singer
Xiaoye
Xiao Jiuxian
AC Niang
Xiao Ai
Xiao Mo
Yun Hao
Huo Lian
Chu Ci
Yi Shiqi
Li Yuan
Tarara
Qi Xuan
Tu Yuan
Que He
Luan Ming
Wen Li
Cheng Ge
Qi Li
Qi Fu
Upcoming
Fuji Caihua
Ling Jian
Hui Yu
Yaroid for ACE